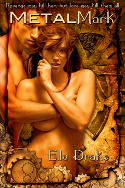 Please join me in celebrating two new releases today. Oh, and not just those two releases. No! I'm also celebrating a kindle freebie!!
And how else to celebrate? With lots of hot, wicked heroes! (and exclamation points!!)
Releasing today from Lyrical Press,
MetalMark
stars Lye, virgin hero and prince to his planet who knows exactly what to do with Jazz, the piratess who falls in his path. (
more info)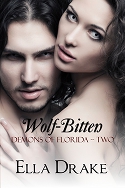 Free at Amazon for five days, Wolf-Bitten features Brock, the determined wolf-shifter who hunts his mate, Allie. Get it free today:
http://www.amazon.com/dp/B009DUVR9Q
(
more info
)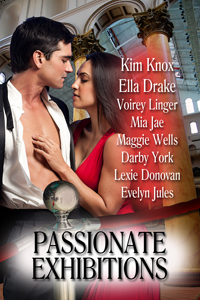 Also releasing today,
Passionate Exhibitions
is an erotic romance anthology with eight delicious heroes from eight romance authors. My story, Dragon Rodeo, introduces a multi-talented dragon bronc rider named Rand. Trust me, this guy knows how to use his hands. (
more info
)
All those heroes! It's practically raining men!
Want one for yourself? Leave a comment and I'll be giving away an ebook version of one Lye and one Rand. Just tell me, if it started raining men, would you prefer blond, brunette, red, or a mix?
(deadline Wed, Oct 10th, 11:59pm EST)
Other chances to win at my blog:
elladrake.blogspot.com
***
Ella Drake
is a dark paranormal and science fiction romance author. You can find her on
Twitter
,
Facebook
, &
Goodreads
.
Her latest releases are
MetalMark (Lyrical Press), Passionate Exhibitions (TMP), Desire the Banshee (Ellora's Cave)
&
Desert Blade
, a near-future post-apocalyptic romance from Carina Press. Other titles include
The Forbidden Chamber
,
Silver Bound
,
Jaq's Harp
,
Braided Silk
,
Firestorm on E'Terra
and the recently re-released erotic paranormal romances
Scent of Cin
and
Wolf-Bitten.