And, dang, it's cold!! Needless to say, I would have preferred to stay snuggled under the covers. The Fall yard work is calling. Did get some things trimmed back, and noticed I need to replace some of my walkway lights. All in a days work...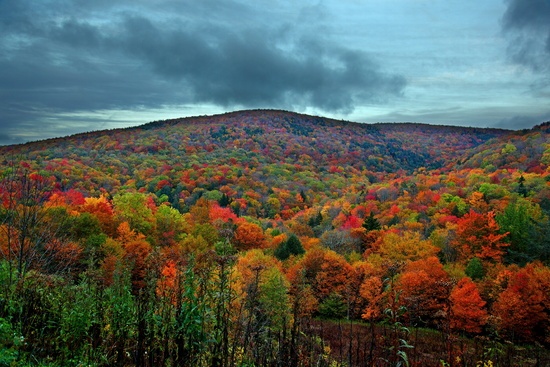 Looking into the woods (no, not these woods, lol - I wish I lived here!) there are lots of reds and oranges with yellow mixed in. This is a beautiful time of year, I just wish it wasn't cold and windy. *Sigh*
This looks more like my woods, but you all know I couldn't take a picture to save my life. So I leave that to others who do a much better job than I do!
Now, back to the snuggling under the covers part. If you could stay snuggled under the covers on a cold morning, who'd be your choice to share it with? Married ladies: don't say your DH -
this is just make believe!
If this is your time of year, get out there, see the colors, smell the freshness of each day, and enjoy the crisp nip in the air.
Growl and roar-it's okay to let the beast out!-
J. Hali Steele